Racing games have been a beloved genre in the gaming world for decades, offering players an opportunity to experience the thrill of high-speed competition without the need for a physical racetrack. From arcade-style action and challenging simulations to off-road explorations and futuristic combat racing, there's something for every enthusiast looking to escape into the world of motorsports. Dive into this list of the top 10 racing games for PC that cater to diverse tastes and satisfy your need for speed.
1. Forza Horizon 4
Forza Horizon 4 is a versatile racing game that caters to both casual and hardcore racing enthusiasts. Set in an expansive, open-world Britain, the game offers dynamic weather and seasons, providing players with an ever-changing driving experience. Featuring a diverse roster of more than 450 cars as well as a wide range of events, challenges, and customizable options, Forza Horizon 4 sets the benchmark for contemporary racing games on PC.
2. F1 2020
F1 2020 is the ultimate representation of the Formula One racing world, offering players a chance to immerse themselves in full-fledged F1 careers with highly detailed car performance and handling. The game includes official driver line-ups, circuits, and all ten teams from the 2020 season. With its realistic graphics, impressive physics engine, and in-depth customization options for teams and drivers alike, F1 2020 is ideal for fans of high-octane professional motorsports.
3. Assetto Corsa Competizione
Focused on GT (Gran Turismo) racing simulation, Assetto Corsa Competizione delivers an outstanding level of realism that true motorsport aficionados can appreciate. Boasting outstanding car handling dynamics and recreated tracks based on real-world laser-scanned data, this game provides an authentic driving experience on some of the most legendary circuits, like Spa-Francorchamps and Monza.
4. iRacing
iRacing takes multiplayer online racing simulation to another level with its pioneering approach to esports competition. Hailed by professionals for its realism in car physics and track design, this subscription-based game demands great skill and commitment from its players. With accurate representations of real-world tracks, race series, and championships, iRacing is a must-try for those seeking to master the nuances of professional racing.
5. DiRT Rally 2.0
To experience the most authentic rally racing game on the market, DiRT Rally 2.0 is the title you need. Featuring an extensive lineup of iconic cars from different eras and a range of challenging stages across various terrains, the game grants players the chance to tackle some of the motorsports' most rigorous off-road racing challenges.
6. Project CARS 3
The Project CARS franchise has long been known for its intense racing experiences complemented by highly detailed car physics and visually stunning graphics. The third installment continues this tradition while introducing an improved career mode and a host of customization options for vehicles and performance upgrades. Project CARS 3 is perfect for fans looking to engage in deep, rewarding gameplay centered around precision driving.
7. Need for Speed: Heat
Need for Speed: Heat combines the essence of classic arcade-style racing with modern-day graphics and gameplay mechanics in an open-world environment inspired by Miami's vibrant streetscapes. Players can indulge in thrilling high-speed chases during both day and night races while customizing their cars to represent their unique style and personality. With intuitive handling and an addictive gameplay loop, Need for Speed: Heat offers a fun break from more serious sim-driven titles.
8. Wreckfest
For those craving brutal demolition derbies with adrenaline-pumping chaos onscreen, Wreckfest brings unparalleled entertainment value as cars clash in spectacular battles reminiscent of Twisted Metal games. Boasting intricately detailed destruction models, Wreckfest delivers impressive visuals alongside exhilarating gameplay mechanics that capture the wild, unforgiving nature of no-holds-barred vehicular combat.
9. rFactor 2
As a highly realistic racing simulation game, rFactor 2 stands out for its exceptional handling dynamics and the vast array of circuits recreated using laser scanning technology. The game's robust modding community has further expanded its content offerings, making it a must-play for racing enthusiasts seeking a challenge through customizable racing scenarios and high-fidelity vehicle physics.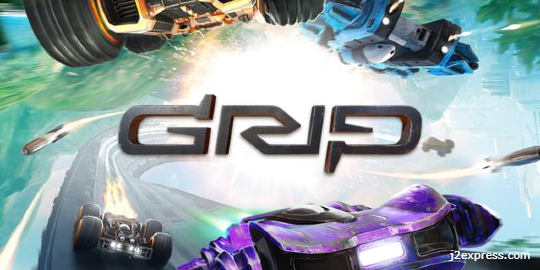 10. GRIP: Combat Racing
An homage to the classic futuristic racer Rollcage, GRIP: Combat Racing is an action-packed game that combines high-speed racing with explosive combat on diverse tracks set in a sci-fi world. With gravity-defying cars armed to the teeth with devastating weapons, GRIP: Combat Racing delivers an intense and captivating arcade-style gaming experience that's perfect for fans of chaotic vehicular carnage.
In conclusion, PC gamers have plenty of choices when it comes to immersive and adrenaline-fueled racing experiences across diverse sub-genres. The 10 games in this list cater to various interests—from realistic simulations to arcade-style destruction—ensuring there's something for every racing enthusiast who wants to put the pedal to the metal.